Blog
Remembering the Magicians Who Served in the Military
---
May 27, 2013
Magic News
---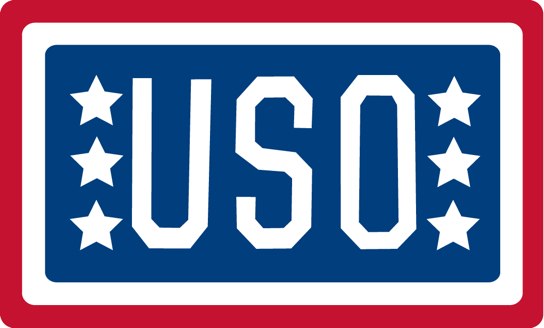 Michael Lauck is a columnist for iTricks, his work appears on Mondays
Memorial Day is a solemn occasion to remember our fallen service people and honor their sacrifice.
For over seventy years magicians and other entertainers have been able to aid and assist current military personnel through groups such as the USO or by actually serving in the armed forces as entertainers.
Memorial Day is one of our most important holidays. Unfortunately, it is often misunderstood and confused with Veteran's Day, which honors the service of all our military personnel past and present. Memorial Day is dedicated to the memory of the men and women who gave their lives in service to our country. By all means, thank a member of one of our armed forces or a veteran if you can but please remember that Memorial Day has been set aside for all of the men and women you can no longer thank.
Many magicians have served in the military. Some, such as Harlan Tarbell or Harry Blackstone Jr., had important careers in magic and recognizable names but one can be sure that there have been (and still are) countless amateur finger flickers with a deck of cards and a beat up copy Bobo's Modern Coin Magic squeezed in among the 50 or 60 pounds of equipment Uncle Sam makes them carry. Most of these magicians never made it into the pages of Genii or Linking Ring and undoubtedly, sadly, some probably never made it home, either. Serving the country does not necessarily resign a magic career to amateur status, though. Believe it or not, since 1940 some magicians have actually been able to serve in the military as magicians!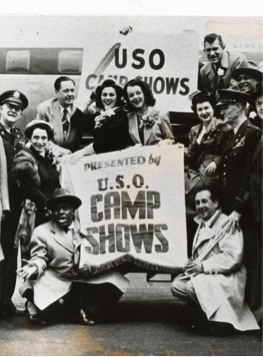 The US Army Special Services was formed to provide entertainment for the troops using talented soldiers. It was one of the US military's first integrated units. Special Services is perhaps best known for its film work. Famed director Frank Capra (who would go on to make It's A Wonderful Life) re-enlisted after Pearl Harbor and created the Why We Fight film series in conjunction with the Special Services. Ray Harryhausen was also attached to the unit. Members of the Special Services also participated in the production of This Is The Army, a film based an Irving Berlin musical. Most of Special Services work, though, was to put on live shows for troops around the world and magic has been a huge part of its operations. It continued operations after World War II and a 1947 Linking Ring even passed on to readers that the division was hiring young ladies for shows in occupied Germany (a one year, $ 5000 contract with meals available for only 25¢). Bev Bergeron,
Eddie Fechter, Harry Baker, David Ginn and so many other magicians were in the Special Services during their time in the military. The Army Entertainment Division is still in existence today and its website boasts that it is the largest producer of plays and musicals in the world.
Perhaps the best known opportunity for magicians to assist the military has been through the USO. Shortly before the start of World War II several charitable organizations began to prepare for US involvement in the war. The YMCA, YWCA, Salvation Army, National Jewish Welfare Board, National Catholic Community Services and the National Travelers Aid Association were brought together by President Franklin Roosevelt under the single banner of the United Service Organizations to provide aid and comfort to military personnel. The new federation of charities quickly set to the important work of keeping up the morale of US troops home and aboard. USO operations were wide and varied. For example, they have famously provided hot coffee and donuts to traveling soldiers for decades. The USO also assisted the American Theatre Wing in organizing the Stage Door Canteen, a Broadway club for soldiers and sailors that featured some of the most famous singers and bands of
the time. Hollywood actresses would even pitch in and serve drinks.
The USO is probably best known for its Camp Shows. Beginning in late 1941, the USO organized and sponsored variety programs that were staged in military theaters both in the US and abroad. Shortly after that magic magazines started to urge readers to volunteer with the USO. The Sphinx even carried a full page appeal from the USO in April, 1942 asking for New York area magicians, or those planning to be in New York, to register with them for possible use in upcoming shows. The ad points out that if some effort to organize volunteer entertainment is not undertaken it will result in some performers never having on opportunity to volunteer and others being constantly asked for their services. Although there were, of course, other USO projects around the country a huge number of soldiers and sailors passed through New York on their way to Europe. A later Sphinx (Vol. 41 #12), in the regular On the Spot column by Dorny, mentions that the author is gearing up
for another USO stint and had just missed Blackstone's Camp Show tour. He also gives the following advice to would be USO performers: The boys gets so much soldiering, etc., that they like to forget it when they go to see a show. They do not care much for flag tricks, patriotic patter, etc. They like a lot of comedy. They like corn. If it is good corn. Everybody does. Magicians responded to help make the USO Camp Shows all over the world special. Even though the USO appealed to the professional magicians, they loosed the reigns a bit to allow a few talented amateur magicians like Orson Welles and Chester Morris to participate as well. Morris, probably best known today for his stint playing Boston Blackie in movies and on the radio, is said to have put together a full stage show, complete with a host of lovely assistants, just for his USO engagements.
The USO actually closed its facilities in 1947 but returned to duty when the United States become involved in the Korean Conflict and remains in operation today. Operating under the mission statement "The USO lifts the spirits of America's troops and their families" they operate over 150 centers across the world. There are still opportunities to work with the USO, even if you are not near a military base. Many of the USO centers in the United States are actually located in airports to assist traveling soldiers, sailors and airmen so there may be something close to you.
Also, like any charity, the USO relies on donations to survive. There are several programs already set up to help people raise money, such as fundraising barbecues and sponsored marathons. Of course, you do not have to actually run 26 miles to raise money for the USO… you could probably put together a benefit show, buy a USO shirt or simply write a check! Learn more about the United Service Organziations at www.USO.org to help support today's troops and their family. Please take a minute of your time today, though, to remember the real purpose of Memorial Day and reflect on those who gave all for the United States.
iTricks.com Magic News, Magic Videos and Podcasts